Dedicated to the greenest of all green products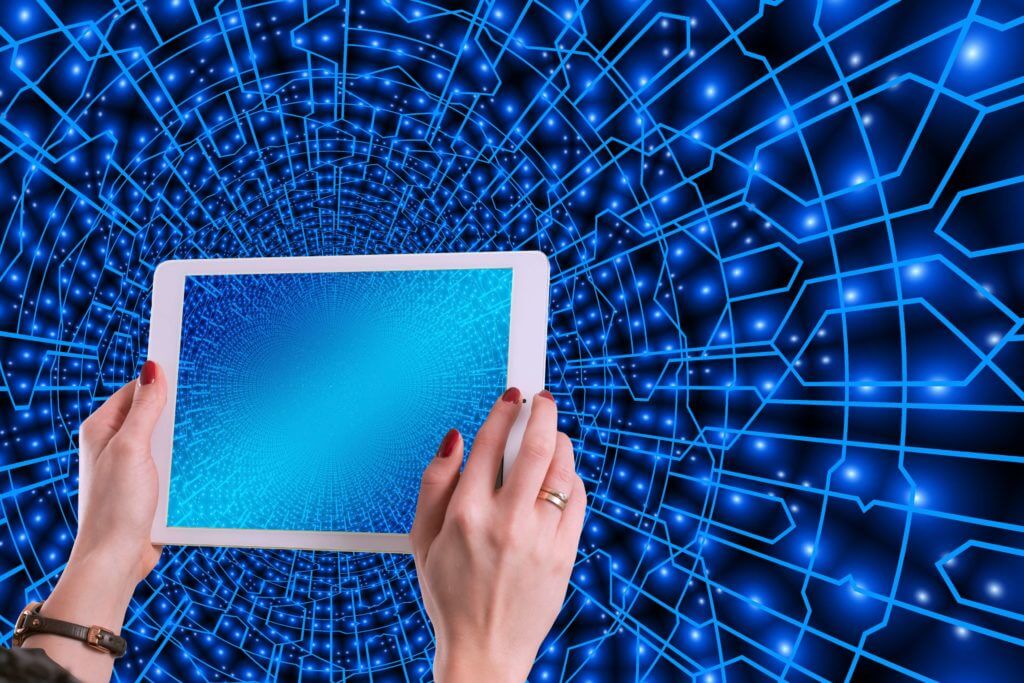 Virelin Inc. deals exclusively with non-physical digital products that consist of bits and bytes as well as services. Those products do not require a parcel service – instead they are delivered fully automated via the internet.
Besides power for our servers no natural resources are spent. This is true for eBooks, digital magazines, video lessons, music files and many other products that can be downloaded to a PC, tablet or smartphone.
Since the beginning of mankind, knowledge and culture has been documented and recorded by hand – in the Bronze Age cave paintings, on papyrus in antiquity, in the annals of Christian monasteries on animal vellum. This process was radically changed by the Gutenberg printing press. Today digital printing consumes millions of tons of paper at tremendous environmental cost to our planet.
The traditional book now faces another revolution – or rather, this is already happening:
The printed paper book – on the bookshelf or in our luggage, our cultural companion from childhood – today is transformed into bits and bytes and is virtually available anywhere and at no ecological cost.
Virelin (founded in 2011) takes straight advantage of the "transformation of the paper book into the digital age". With World of Digitals we provide a powerful cutting edge Internet bookstore where more than 3 Million of digital books are already available for customers from around the globe.
Philosophy
Culture, mission and strategy of Virelin Group present the background of our virtual digital field of activity – the Internet. Our social environment is the "whole world" beyond national and cultural boundaries. The profit of our shareholders does not arise at the expense of the environment. Digital products and services are the greenest out of all green products.
Our business model is characterized by a high degree of automation of business processes with the back up of a high motivated and creative team.
A superb model of corporate culture is the highest possible "integration of life and work" for each employee and his identification with the company.
The Virelin image is following the maxime that personal talents, development potential and social skills through certification and third-party assessments are focused and available.
Our management philosophy is defined by the "power of the unanimous decision" and the "struggle for the better argument".
At Virelin, we are committed to doing our part to help support renewable energy programs and minimizing the impact that our business has on the environment.
Sustainability and conservation of natural resources shape our economy: Each digitally delivered book avoids damage to the environment and health caused by paper production, or logistics. Our business model claims a positive balance of resources to add energy self-sufficiency and CO2 compensation. Our shareholders proudly say "our profit does not derive from wasting environmental sources and nature".
Sustainability
The Virelin approach is to minimize the energy consumption where ever it is possible at all sites with simultaneous use of renewable energy sources. Using state of the art technology we are able to achieve efficient power supply and the best possible reduction of uncontrolled heat loss. We go for non fashionable and superfluous processing.
Our servers, provided by high performance IT centers in Iceland, are mainly powered by hydroelectric / volcanic energy and cooled by outside air. More Virelin environmentally oriented initiatives are giving support to help to avoid tons of CO2 emissions.
All communication with clients (eg invoices) is done digitally via the Internet.
Management and staff realize with pride the Virelin passion for the protection of natural resources.
Expertise in Digital Marketing and Software Development
Since 2011 we exclusively are dedicated to Digital Marketing, Digital Products and Marketing Automation.
Our applications base on open source software as well as on self developed code.
Marketing Network
All our projects are supported by partners joined in the "Virelin Marketing Network". As affiliates they market our products through our own affiliate software system.